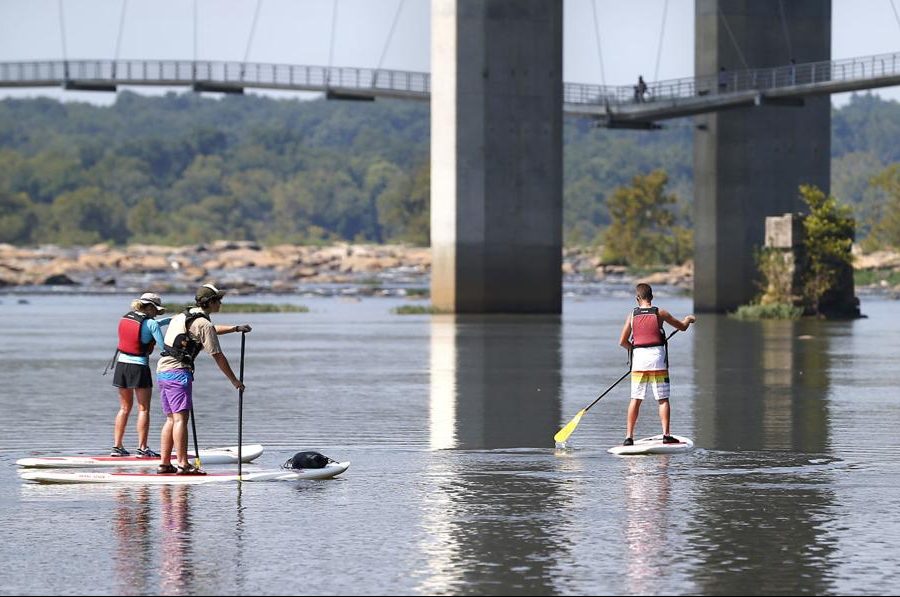 The Friends of the James River Park recently published park Superintendent Bryce Wilk's 2019 Year in Review on their website, and I thought it worth linking to here to give it a wider audience. It was a big year for the JRPS in many ways in 2019, and Wilk's piece is a comprehensive rundown of the highlights.
The James River is swollen from recent rains, and as I sit in my office looking over the swirling chocolate milk-like waters, a Kingfisher lands on a Sycamore branch and reflects, viewing the landscape for food and shelter. As I watch, I too reflect. Since I've arrived in Richmond, my window overlooking the James has shown me many great things and I've seen the wonderful opportunities the City has to offer. This past year or so has certainly given me much to reflect upon.
January 22nd is a special day for me – for a variety of reasons. Most importantly, it's my wife's birthday. January 22, 2019 was also my first day as the James River Park System's (JRPS) Superintendent. It marked my first introduction to the Richmond community as I attended a city district meeting presenting the Park's Master Plan.
When I first interviewed for the Superintendent position, I sat at the end of a large table with 10 individuals who formed a panel created specifically to fill this special position. What struck me immediately was the contribution of the community. Most of these folks were not paid employees of the City. These were citizens and volunteers and stakeholders that contribute to the vibrancy of Richmond and our JRPS. As I left the interview, I had the sense that were I fortunate enough to earn this position, I would enter with a built-in network of passionate and engaged people who would do anything to support the JRPS and see me succeed.
Click here to read the rest…