We might need to update the old saying to, "February showers bring March flowers." With some trees already blooming in this unseasonably warm winter, it's been a little easier to get outside and enjoy Richmond's urban wilderness this year. But with chillier temps and possible snow on the way before spring truly hits, we've put together a top-ten list of activities to get you outdoors as the equinox approaches.
Mountain bike the James River Park System and Pocahontas State Park trails
Be sure to check out RVA Trail Report on Instagram for the latest on trail conditions to ensure you have the best time and are helping keep the paths in good shape for everyone. You can also get dirty on upcoming trail maintenance days, like those this past weekend, organized by rvaMORE.
Climb at Manchester Wall
Manchester Wall and its adjacent pillars have beginner-to-intermediate routes for the novice and experienced climber alike. Climbing has inherent risks; before you head to the wall, be sure you know what you're doing, go with someone who does, or have a local guide company like RVA Climbs show you the ropes.
Get the whole family outside for some citizen science
What's citizen science? In a nutshell, it's crowd-sourced data collection from volunteer participants; you contribute to real research projects. It's a great way to engage your kids in environmental science, and there are plenty of local opportunities to get involved. Learn to identify frog and toad calls on the Virginia Herpetological Society website, and look for future FrogWatch training with local chapters. Register for the annual Great Backyard Bird Count (today is the last day!), or participate in NestWatch to help scientists document the trials and triumphs of nesting birds.
Practice mindfulness in your favorite park
Connecting with nature and practicing awareness are potent activities supporting holistic health, so why not take your meditation, yoga, or other practice of presence outside? If you're new to bringing mindfulness into nature, Mindful Outdoor RVA is one place to start.
Pick up litter
RVA Clean Sweep and Keep Virginia Cozy are two local organizations dedicated to cleaning up our parks, neighborhoods, and river. Their calendars are both full of events with various themes and times, so get out there and pitch in. Alternatively, take a trash picker on your next hike!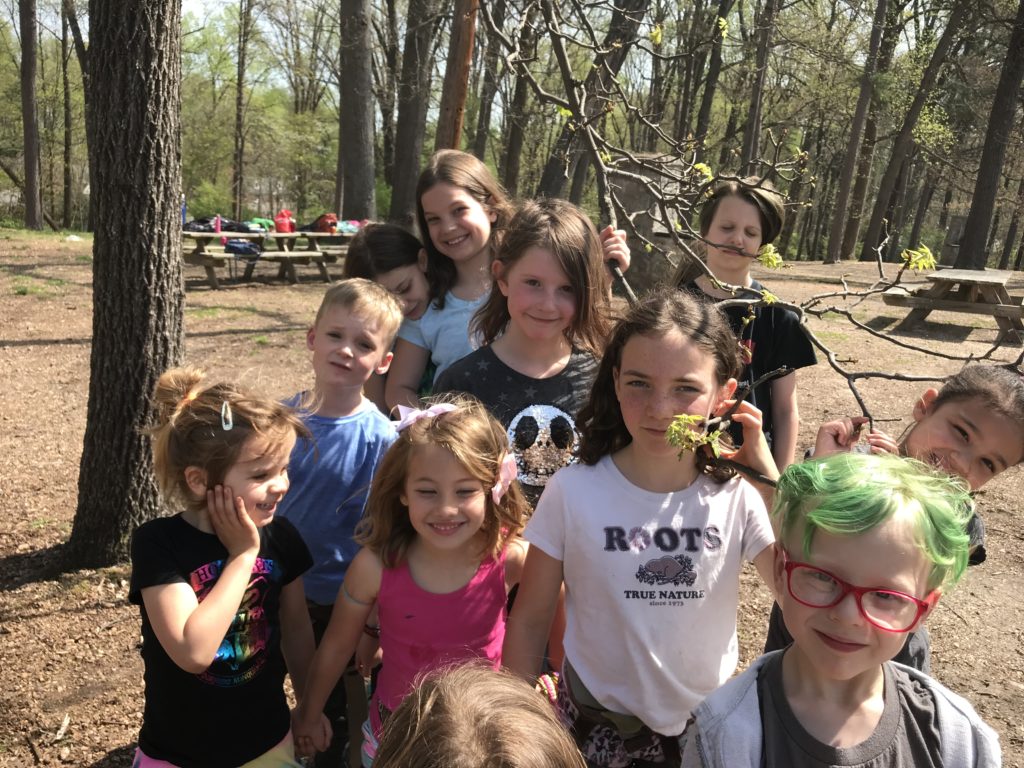 Get certified in Wilderness First Aid (WFA)
MEDIC SOLO is the oldest continuously-operating school of wilderness medicine in the world. They offer a Wilderness First Aid course to equip everyday adventurers and outdoor instructors alike to better handle issues from minor complaints to life-threatening emergencies. What's the difference between wilderness first aid and regular first aid? "Wilderness" in this context is defined as assistance that is given when definitive care (like a hospital) is more than one hour away. This can include in remote settings or in urban environments when disaster overwhelms the emergency medical system. Get prepared at one of MEDIC SOLO's upcoming WFA courses in Virginia or nearby:
February 22-23, Lexington
February 29 – March 1, Norfolk
March 7-8, Charlottesville
March 14-15, Washington, D.C.
March 21-22, Roanoke area
March 28-29, Norfolk
April 4-5, Richmond
April 18-19, Blacksburg
Go rafting in the off-season
Meltwater and spring rains often bring big water downstream to Richmond in March, and our raft outings fill up fast. We'll outfit you with everything you need to stay warm and comfortable out on the water. If you're looking for a unique whitewater adventure before the humid heat of summer, book a trip today.
Learn about local wildlife, volunteer to remove invasive species, and more through JRPS
There are countless workdays and family-friendly activities on the Park System calendar, from invasive species removal and native tree planting on Belle Isle to the Owl Prowl at Pony Pasture.
Hit the trails for some serious exercise
Trail running is one of the best ways to get outside, enjoy our urban wilderness, and get your cardio in. It also happens to have one of the lowest barriers to entry; minimal gear required! Check out REI's Trail Run Project for local routes.
Connect with nature in less-than-ideal weather
It's easy to let gloomy mid-winter conditions stop us from venturing outdoors, but some of my most rewarding experiences were those in which the weather wasn't perfect. I love to gear up and head out to a favorite trail, park, or riverside sit spot when it's bitterly cold or rainy. Of course, proper preparation and protection from the elements is key, and you should always heed trail closures and use your best judgment. But as our parks get busier and busier, I've found this to be a great way to find solitude, see more wildlife, and get more deeply acquainted with our woods and waters across the seasons.